In this blog, we'll tell you about the four Couple Digital Creators you should take inspiration from.  

They say when all else fails, love prevails. And in India's content creation space, we have the most influential couples who really are the epitome of healthy fun love! From travel influencers to food enthusiasts and fashion bloggers, these creators truly are exuding love in their own unique way. In other words, making us fall in love one post at a time. Their Instagram feed is no less than a fairy tale and all the mush you need to make you smile on a night in. The journey, called life can be better with your soulmate beside you always. What better way to add spice and fun, than creating kickass content together? 
Here's a look at the 4 best couple creators to watch out for all the Lov-spiration:
They call themselves travellers and storytellers from India, which perfectly suits their vibrant personality. From being schoolmates, to friends and then getting married, Savi and Vid are a testimony of dedication and love. This optimistic duo has travelled over 96 countries and hundreds of cities. If you visit their profile, you will be spellbound by the colourful content and are certain to plan your next trip with full proof itineraries, accommodation suggestions, packing guides, and budgeting tips. Guess what? It doesn't end there, their positive attitude, hard work and passion have made them win several prestigious awards for their work in the travel blogosphere. Furthermore, they also got featured on dozens of news channels and delivered several TEDx Talks that focus on designing the life of one's dreams. So, now you know where to go for all the travel inspiration!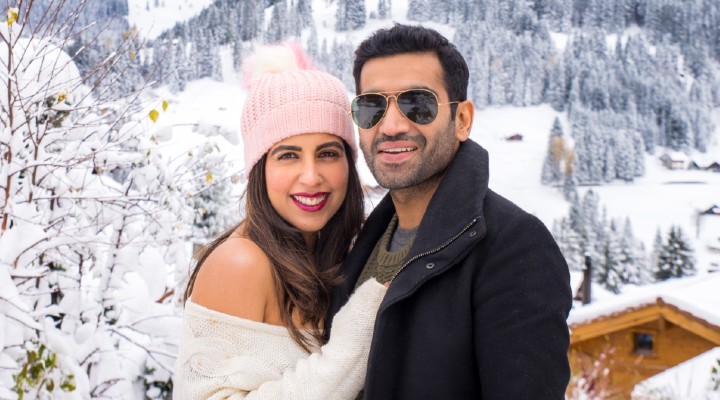 Daizy and Ankit whilst indulging in the most beautiful experiences together and are giving us some serious couple goals. This vogue couple, looks bonny together and has the most loyal followers and fan clubs. Let me tell you, their page is one of the most fun ones you'll find on Instagram! From discovering various hotels to achieving fitness goals, they are definitely one of the most diverse couple influencers on our list. While Daizy dazzles across the feed with her amazing style and make-up, Ankit is definitely slaying it with his dapper fashion sense and charm.


A couple that eats together, stays together. We are definitely vouching for their obsession with different kinds of bread, ceramics and beaches. This Instagram page of the Digital Couple Influencers named Juhi Sharma and Bhavya Dua is here to make you reminisce and truly believe in Eat-Love-Repeat. Their aesthetic and colourful feed filled with all of their favourite things, will make you fall in love and dreaming about falling in a bowl of cookie dough. Dance to your cooking and the love of your soulmate. As for eatloverepeat, we are certain it's a drool-worthy page. You should check them out for more exciting couple blogging ideas. Disclaimer, might order pizza later. 


They call themselves the luxury influencer couple and if you visit their page, you are sure to understand why. With a follower base that is increasing day by day, they are thriving as a power couple. Their collective love for travel and mushy romance keeps their followers in an awe. They are digital content creators and travel designers, with subtlety and innocence, that is surely what will make you stay on their page and know them more. What we learn from this so full in love couple is the importance of living with a loving partner and the fun that follows the same.

        
Above mentioned are some Digital Couple Creators who have us entrapped in their stories. We maybe want to convince our crush to explore the world, cook together and be the fashionistas of one's dreams. Alongside, inspiring us daily they are working towards bringing a storm of change into society.
So the next time you need travel, fashion and a cute date idea, you know who to stalk? Just like them, if you are passionate about creating content, head to our TagMango blogs for the tips and tricks you need!